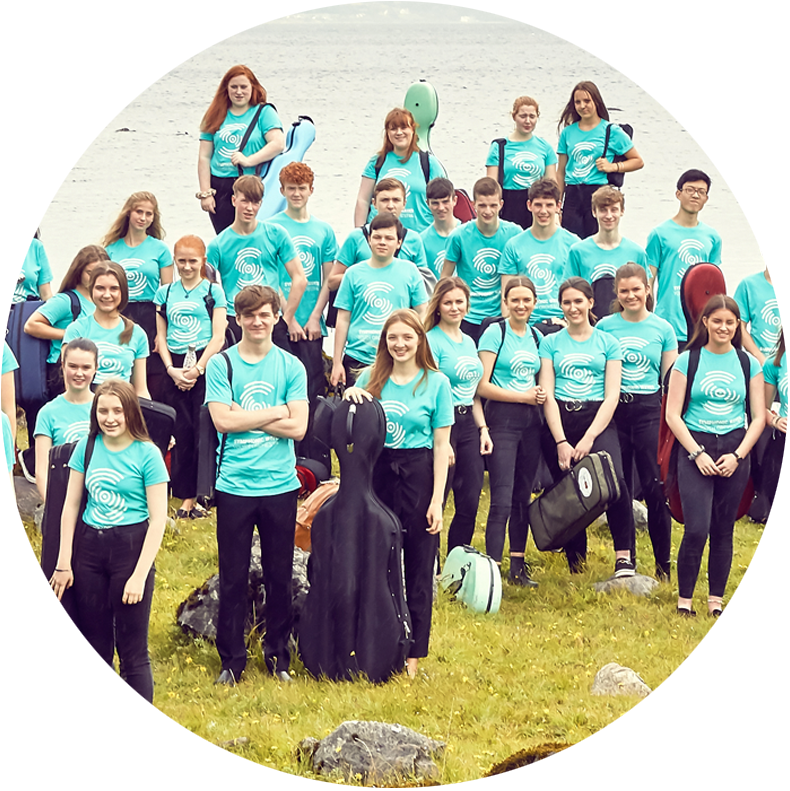 17 Nov

Cheolfhoireann Óg Symphonic Waves Nuacht de Samhain/Symphonic Waves November News Round Up.

With rehearsing in person on pause for Symphonic Waves, activities have moved online.  6 of the members are working with renowned Northern Irish composer Brian Irvine to compose a suite of pieces which will be performed by Symphonic Waves in the New Year.  Drawing inspiration from diverse areas the composers are enthralled to be working with Brian and the finished product is being eagerly anticipated. Another online podcast project is also under way with some members working with documentary maker Orla Higgins.  This series of Podcasts will involve the wider Symphonic Waves membership and will be released on a monthly basis. 

 Members and their families came together for an online recital on Sunday 15th November with notable performances from newer and more established members.  A collaboration with the RTÉ concert orchestra is being planes with a series of masterclasses to take place online in December.  Although level 5 has put paid to certain November plans, the musical heart of Symphonic Waves continues to beat strongly!